Dabbing has become a new way of consuming cannabis, with the most seasoned users preferring it standard cannabis due to the potency of dabs. Although we use things like dab rigs, dab pens, oil vape pens, or wax pens to properly vaporize and inhale the concentrate, there are other, more effective methods of dabbing.
This method is called a concentrate vaporizer. Vaporizers are the future of dabbing, providing an easy, efficient way to dab and enjoy the juices and flavor of concentrates without having to lug around all the smoking equipment like a torch or dab tool.
Today we are going to count down all of the best concentrate vaporizers of the year and why they are the best in the market. So stay tuned and keep reading to figure out which vaporizer could be right for you.
What is a vaporizer?
A concentrate vaporizer is an electric dab rig that heats up, and vaporizes concentrates with a battery instead of a torch. You can easily adjust the temperature settings, and customize your overall experience with vaporizers which is why they're preferred.
For the best vapor quality and flavor, you can adjust settings so you get the maximum flavor our of your vaporizer.
How do vaporizers work?
Concentrate vaporizers work by using a battery to power up the heating chamber and heat up the concentrates. Like a dab vape pen, it has a heating source inside that is powered up with the push of a button and it can be used anywhere you go, without having to worry about torches or any other heat source.
Most vaporizers will have everything you need to smoke, including a dab tool and carb cap so you can enjoy the dabs to its fullest.
Best Vaporizers
These are the best concentrate vaporizers in the market for several reason. Whether it be due to their efficiency, technology, or brand reputation, these vaporizers stand out for one reason or another. These are our pick of the top wax vaporizers.
High Five Duo E-Rig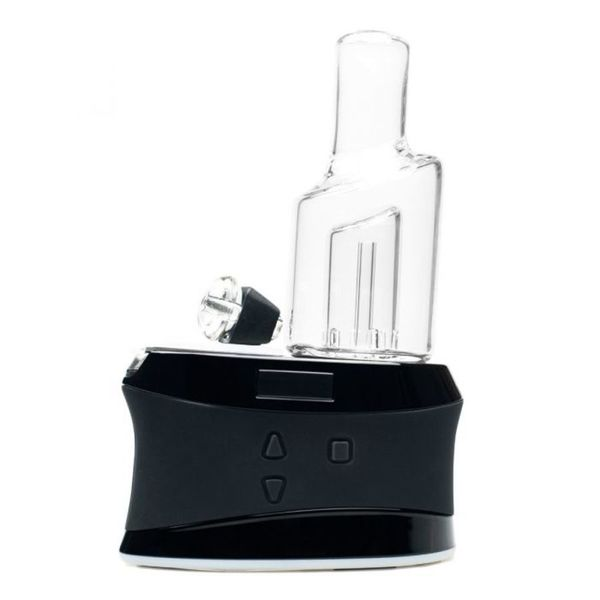 The DUO is one of the best dual vaporizer for both concentrates and flowers. With adjustable temperature settings, adapter for both types of cannabis products, and it's about the size of a coffee mug. You can dab anywhere you go comfortably with this amazing desktop vaporizer.
Experience the performance of a desktop vaporizer wherever you go. Equipped with a powerful industry-leading battery pack for prolong usage compared to other portable device on the market. Fast USB-C charging and the pass-through charging feature allow the device to be simultaneously charged and used while maintaining all functionality.
Pros
small and portable
both wax and dry herb vaporizer
adjustable temperature settings
Cons
Arizer XQ2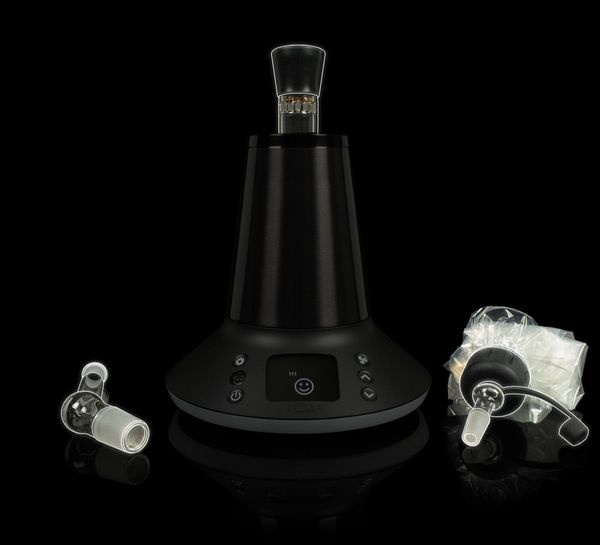 It may look intimidating but the Arizer XQ2 is the perfect vaporizer, so advanced and durable it may be the last vaporizer you'll ever need. Featuring a multi-purpose heater and multiple attachments for more comfortable smoking, herb smoking, and even aromatherapy, you can do it all with this amazing little vaporizer.
The LED lights allow for temperature control and the heating elements are super efficient. The LED screen makes it easy to adjust to your needs. This includes everything you need and more for an enjoyable smoking session.
Pros
remote controlled
good for aromatherapy as well
whip attachment
Cons
small pieces could get lost
Puffco Peak Pro Bundle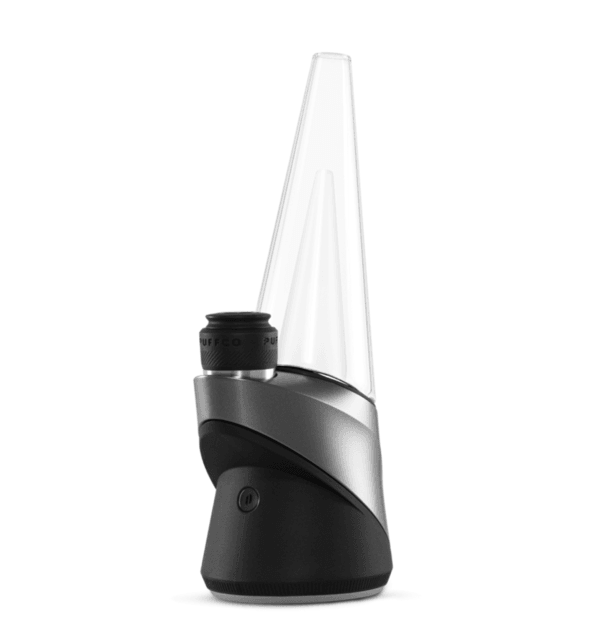 If you're new to dabbing or vaping dabs, this Puffco Peak Pro bundle is perfect for you. Other devices might prove to be a bit hard to control and adjust but the Puffco Peak makes it so easy, while still being pretty technologically advanced.
The ceramic bowl, dual quartz coils, and advanced heating elements make it so easy to vape and enjoy. The bundle includes everything you need for vaping and it's durable so it will for sure last you a lifetime.
Pros
everything you need to get started
adjustable airflow
wireless charger
Cons
iKrusher Alpha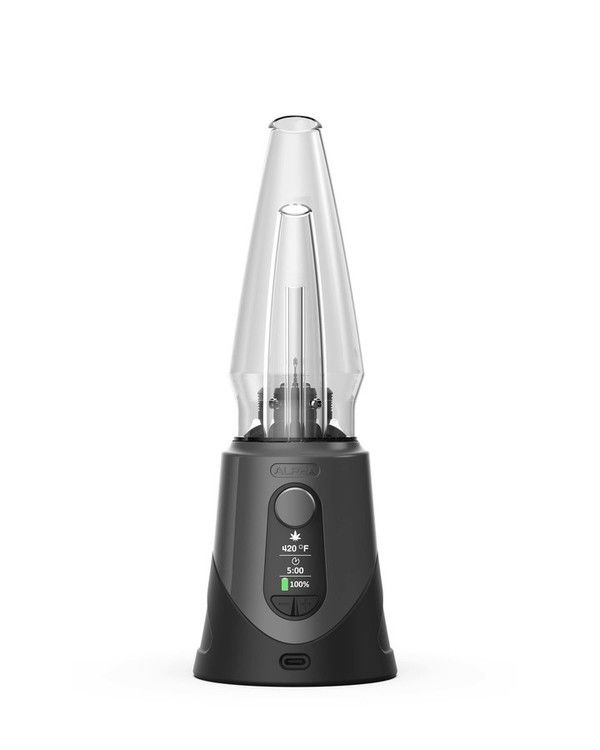 Similar to the Puffco Peak Pro bundle, the iKrusher Alpha has everything you need to get started on your vaping journey, including interchangeable mouthpieces, dab tools, concentrate containers, and even an herb grinder. You can smoke any type of concentrate or dry herb, and you can easily adjust to your liking.
The heating element, the glass tube, and the powerful battery life makes this a work of art. Combine that with the love of vaping and you have an all-in-one vaporizer that can deliver optimal flower and concentrate performance with zero sacrifices. If you want to learn more about this amazing concentrate vaporizer, click the link here.
Pros
interchangeable glass mouthpiece
2-in-1 Flower and Concentrate Vaporizer
Titanium and Ceramic chambers
Fully temperature controlled induction heater
Full color display with a simple user interface
6000mAh powerful battery
Cons
small pieces could get lost
Xmax Qomo Dab Rig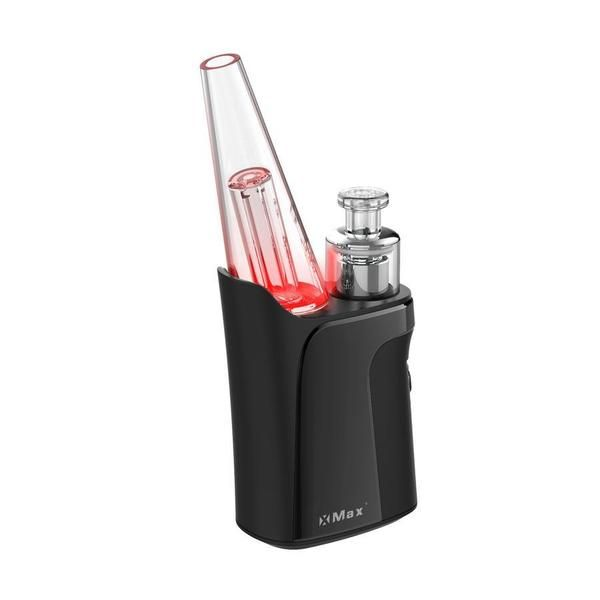 This little device will give the best dab vape pen a run for its money. This portable device has sleak design which make you take it go. The unique ceramic coil design will have quick heating feedback and give you the pure/soft taste.
The battery is 1350mah with 10c dischargeable rate, Powerful and durable. The pre-heat stage will make the device with materials ready to puff. Favorable temperature setting has different puff experience.
Pros
Powerful battery life
small and compact
Cons
not enough online reviews
Where to find the best vaporizers
When it comes to finding the best concentrate vaporizers, it can be a tough task. Slyng.com has partnered with some of the most reputable brands in the industry that know cannabis and concentrate vaporizers. You won't have to worry about choosing the right product when every single one is safe and efficient.
Slyng even offers coupon codes that save you a lot of money while you're shopping for your favorite products. Shop Slyng today or go on our website to get your coupon code to shop at these vaporizers today.
Best concentrate vaporizers – conclusion
If you're looking for the best way to enjoy your dabs, concentrate vaporizers are the way to go. Not only do they provide an unparalleled level of flavor and purity when compared to other methods like bongs and pipes, but they also come with a bevy of health benefits that smoking simply can't match.
So what are you waiting for? Try out a vaporizer today and start enjoying your dabs in ways you never thought possible.